Testimonials
Our Path Together
What They Say About Their
Elopement Ceremony
Marylin, your service was fantastic! Everything was just right :)
You helped create a very special day for us! You were well prepared and despite the long distance between us, you made a beautiful personalized ceremony from our Skype meetings.
You made a lot of references to our history throughout the ceremony, which just brings a lot of great memories back, as if we're standing there now. We let you use her creative freedom and you were INCREDIBLE.
The ceremony was perfect and personalized. It was everything we expected and more! We would highly recommend you.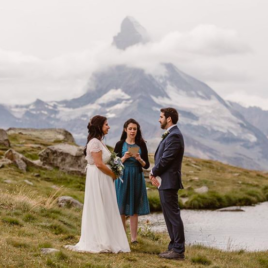 Marylin, your were amazing.
You were able to really capture our love for one another and a lot of the words that you used, we emphasized in our personal vows without even knowing what you were going to say. You really understood and captured our love story.
You made our ceremony so personal and braved very windy and cold conditions! You were so flexible. Thank you so much for making our day so special.
Dear Marylin, Thank you so much for the most spectacular wedding day!
You were exceptional in every way! Warm, kind, thoughtful and just an all around joy to work with.
You listened intently to our wishes for our small and intimate ceremony, and told our love story with such beautiful words.
We couldn't have asked for a more perfect day, or a greater wedding officiant!
I told the Ritz Carlton here in Geneva that my husband and I wanted to renew our vows and we wanted a ceremony that was simple but beautiful and very meaningful. We thought about getting married in a church but because we're not catholic, we didn't feel that was right for us.
They connected us to Marylin whom I felt an immediate connection with her spirit just by reading her website. I could tell that she was sweet and lovely and kind and also incredibly thoughtful. Pleasantly surprised she was that and so much more.
She went above and beyond and our moment here in Geneva would have not been the same without her.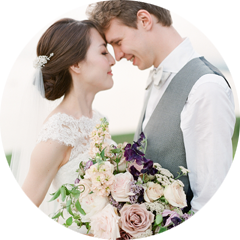 Dear Marylin,
It hasn't still sunk in yet that our wedding day was over. I was very nervous but because of you, everything went smoothly and my parents were very touched by your beautiful words. You conducted the ceremony really well and we were perfectly happy.
Thank you again, we will never forget this amazing day!
With love.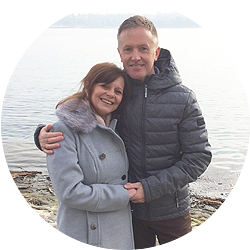 Dear Marylin, we can't thank you enough. Your words were perfect and very meaningful to us both. We both felt so relaxed. Like we've known you forever.
We had a lovely special time renewing our vows. You made it all very personal and intimate.
I hope you continue for many years providing your invaluable service to people. I'm so glad I found you so easily!
Will always hold you and Geneva close to our heart. Thank you so much.
Love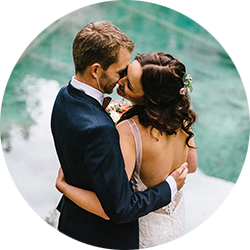 In April 2017, Cory and I travelled from Australia with some of our closest friends to marry at beautiful Blausee in Switzerland.
Coordinating such an event was far more complicated than either of us had anticipated however the involvement of Marylin was one part of the process that was delightfully uncomplicated – Marylin was accommodating, kind, thoughtful, did everything we asked of her and gave us ample opportunity to make sure the Ceremony was everything we wanted it to be. Her English was wonderful and we found her accent lovely – it really added something unique.
Marylin was patient and able to answer all of the questions we had, in particular ones pertaining to how the marriage process worked in a different country to our own. We did not have the opportunity to meet in person prior to the ceremony, speaking only via Skype call, however this was all Marylin needed and she happily accommodated all of our requests, even some of the quirkier ones. She was even kind enough to suggest and arrange the materials for a sweet part of the ceremony so we would have a momento to take home with us.
Marylin was recommended to us by Laura Dova (wedding planner) and we would highly recommend her to other couples, especially those looking to have a ceremony in English – Thank you Marylin for being a part of our big adventure!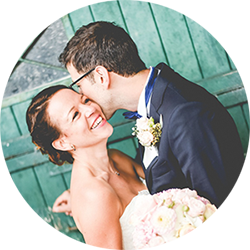 Dear Marylin, we wanted to thank you again that you made our wedding day so magical. The ceremony was just genius for us. We enjoyed every second of it and you made our day so special!
We received exclusively positive feedbacks from our guests. Even from our parents, who would have liked us to have a religious ceremony. They very much enjoyed it.
You presented our story in such an authentic, pleasant, emotional and funny way. Which we much appreciated.
We are very thankful for your great support from our first meeting onwards. You created our ceremony like we had dreamed of it.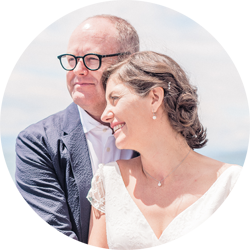 Dear Marylin,
Grant and I wanted to send you a little token of appreciation for the important part that you played in our wedding day.
I know that you didn't have very long to prepare, but you really did a fantastic service for us, we loved it!
A big thank you and wishing you all the best.