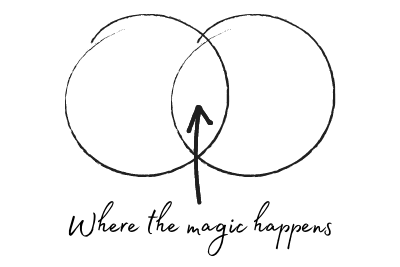 Every love story has something unique that deserves to be in the spotlight. I believe this is how it will stand the test of time. What I find exciting is working on this sacred area between the two of you because it truly speaks to the heart of your couple.
I will be your guide, I will create and officiate your secular wedding in Switzerland and as we craft your ceremony together, we will also embark on a journey into your soul. You will experience moments full of emotions and meaning. We will dive into the core of who you are, and I will interpret what makes your couple unique. Then, I will transcribe the words and emotions to glorify your love and make it stronger.
When you're planning an event as meaningful as a wedding —your wedding, it's easy to get caught up in the details of it —all these stressful choices you have to make, everything that needs to be organized, deadlines that need to be met— and you miss out on why you're doing this in the first place and forget to enjoy this beautiful, once-in-a-lifetime journey with your partner.
This journey embodies all that is magical in your relationship and lets you reveal yourself, as you build the —rock-hard— foundations of your married life.
As you invite me in your world, I'll guide you, step by step, into creative space-times. During this process, a ceremony will naturally take shape and reflect your couple, as well as be a symbol of your relationship through a genuine, poetic and timeless celebration. Words, gestures, music and symbols will reflect all the subtlety of the deep feelings you have for one another. The power of this connection will be made clear and stronger.
I've been lucky enough to celebrate over two hundred wedding ceremonies across Switzerland (Vaud, Geneva, Valais, Fribourg, Neuchâtel, Jura, Basel, Bern, Lucerne, Zurich, Graubünden), France, Italy and Greece. Whether you want your secular wedding to be in Switzerland or abroad, I am ready to embark with you on a journey to wherever your heart takes you. As a multilingual celebrant, I am happy to include words in French, Spanish, German, Italian, Portuguese or even other languages into your ceremony.