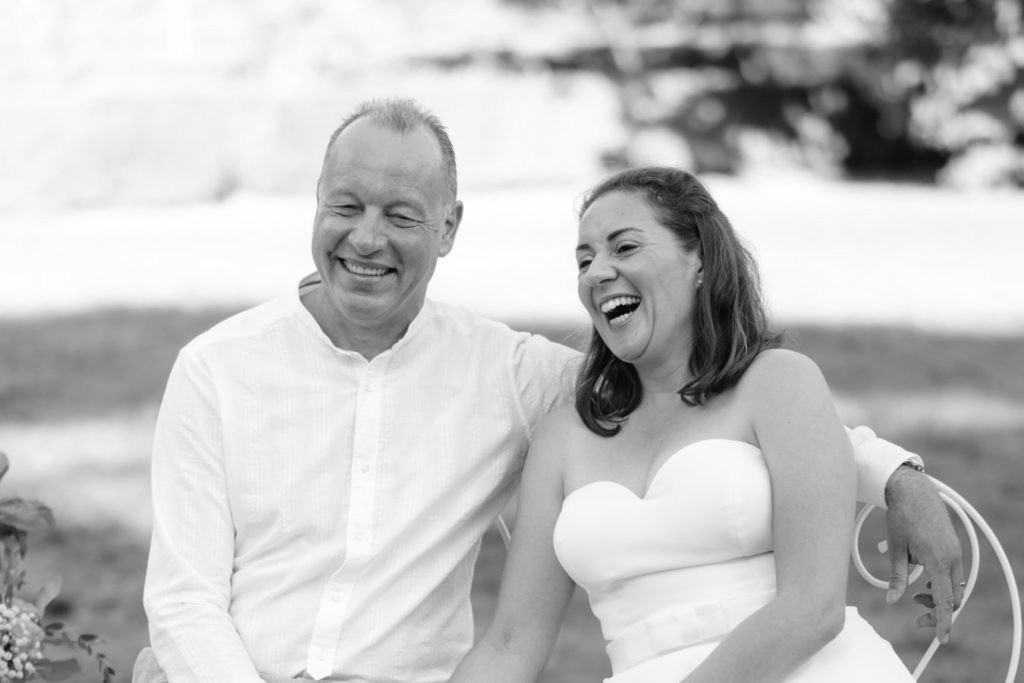 Why we chose you
At start we had not even thought about having an actual ceremony apart from the official city hall wedding. But after more thought we realised that we wanted also a ceremony with more meaning, focused on our relationship.
A friend recommended you and after having looked through your website we decided to contact you as we felt that your approach to the subject corresponds very much to how we wished our ceremony to be; centered on our love and feelings.
The preps
It was perfect. We quickly felt that we could relax and just enjoy the ride; you guided us skillfully from start all the way to the ceremony.
The questionnaires were a great help and we really enjoyed taking the time a few evenings and afternoons to discuss and complete them. The questions were well elaborated and as a result we ended having long interesting conversations when working on them.
We both think that you really took your time to get to know us and in an amazing way you managed to translate our feelings into beautiful words.
Our ceremony
It was just magic! The atmosphere was so warm and joyful from the start of the ceremony until the very last moment when we went to bed happy, but exhausted. I still clearly remember the excitement and the butterflies which went crazy in my stomach as I stood there on the terass with Yves, holding hands waiting for a sign from you for us to walk down to the garden where the ceremony was to take place. Once the ceremony started it truly felt as if we were in a bubble, your words telling our story, describing our feelings in such a way that our friends and family could clearly understand the love between Yves and me.
The ceremony felt like a warm cozy blanket, relaxed and at the same time filled with love. At times your beautiful text made us teary-eyed out of emotion and at times it made us laugh as we were brought back to the beginnings of our relationship. The tone was warm, sincere and with a touch of humour.
You found the perfect words to describe us and our love.
Impact of this marriage preparation
The preparation we did together with you showed that diving back to the beginnings of our relationship and love story is not only pleasant but also very important and something that will nourish and keep the flame alive. To go back in time now and then, and to remember what made us fall in love will help us keep the magic present even during difficult seasons in life.
What our collaboration has brought us most
We understood how important it is to take the time to do some introspection, talk to each other about our dreams and hopes for the future and to continue to evolve together in the same direction.
We would like to thank you from the bottom of our hearts for making our wedding ceremony and this journey so special and memorable!
Who we recommend your guidance to
We would of course recommend your services to all couples who wish to celebrate their union in a way where the ceremony is centered around their love, feelings and how their personalities complement each other, but we would also recommend your services to couples who wish to renew their vows.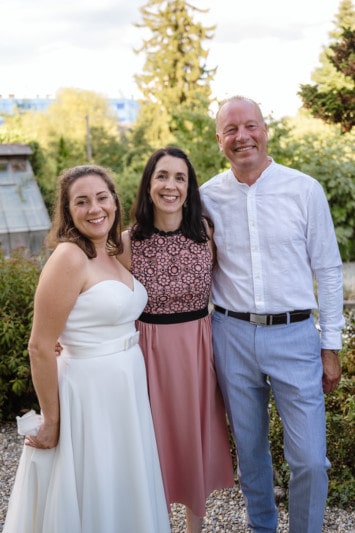 Photo credit: Samuel Monot