Why we chose you
From the first conversation with you, we knew that you were the person to conduct our ceremony.
We couldn't recommend your service highly enough for any couple looking for a personal and special wedding, and would really recommend that they ask you for a personal ceremony as the wording will be guaranteed to be more memorable. It's a shame we'll only get married once! Overall a fantastic experience!
The preps
Thank you so much for all the effort you have put in. Throughout the initial stages of getting to know each other, you took great care in asking the right questions and getting us to open up to make sure what was delivered on the day was personal and perfect.
Our ceremony
We cannot thank you enough for our fantastic wedding ceremony in Klosters. We new following our calls that you had understood us, but this was a surprise for our guests who were amazed that you captured what we are about so clearly.
The personal touches to the wording within the ceremony text made the whole thing captivating for both us (bride and groom) and our guests, with the guests saying they couldn't believe how much you knew us just from our conversations.
What our collaboration has brought us most
How you took extra care to get to know us and tell what makes our story unique. We enjoyed the questionnaires and remembering the different steps of our love story.
You really made the day and ceremony special and we will never be able to thank you enough. We still can't believe what a fantastic day we had and the ceremony was central to that!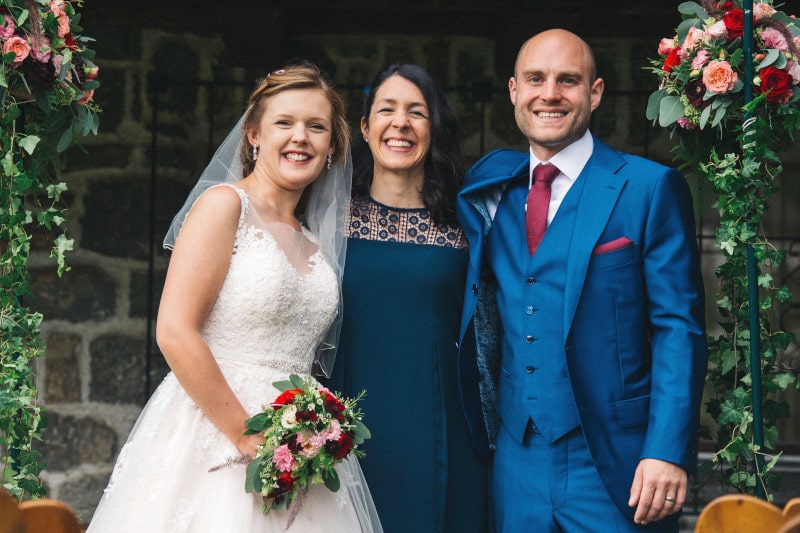 Photo credit: Tatyana Jenni