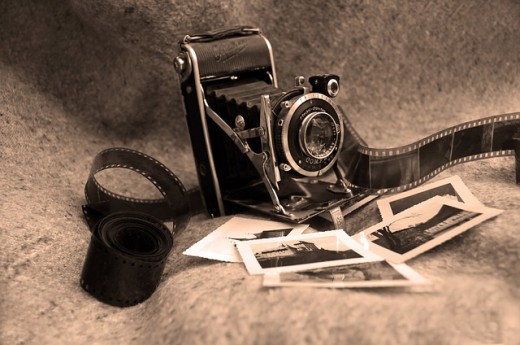 Today, I've decided to turn my attention to a topic that reaches beyond secular ceremonies but is very much relevant to your endeavor: picking the right photographer and why it's important not to settle for less.
As it has recently and increasingly come to my attention through various conversations, many disregard this role because they don't fully understand its true value or they think it's too expensive.
Why is picking the right wedding photographer so important?
First of all, you have to realize that the day of your wedding is going to fly by fast, very fast, too fast. You will be thrown in the middle of the commotion and the emotion of it all, sometimes feeling like a movie is being played and it's too fast-paced for you to stop and enjoy every moment of it as you'd like. Your wedding pictures will be there to refresh your memory and to let you relive it all again. Of course, you will have wonderful memories forever locked inside your head and heart, but only pictures can truly help them come alive. And don't underestimate how happy you'll be when it's time to share them with your kids and your grand kids!
Plus, after everything you've invested in planning this wedding, from the choice of outfits, the venue, the decoration, the choosing the officiant, etc., for just one day, it would be a pity to go halfway. A good and right photographer can immortalize what this whole planning has achieved.
Some will want to entrust this mission to one or several of their friends, asking them to take pictures during the wedding and then select the best. I am afraid this is not always the best idea. First, not everyone can be a wedding photographer off the cuff. It is a profession, which requires intensive experience, a lot of work and a great deal of passion. Plus, your guests are coming to the wedding to enjoy the moment with you. The result will therefore be totally different from what you can expect from a professional.
Expensive to hire a wedding photographer for a few hours?
The wedding photographer will be very active throughout the wedding day, making sure not to miss any key moment, usually from the newlyweds getting ready to dinner.
But the wedding photographer starts their work well before the wedding day. A good wedding photographer will take the time to get to know the couple with whom they are going to work, to get a proper sense of what they want and to capture as many emotional moments as they can during the big day.
Many meetings will be necessary to organize the key moments of that day: the program of the event, meeting the guests, the organization of group pictures, etc.
After the wedding, comes the hardest part for the photographer: selecting and editing the pictures to deliver a perfect work to the newlyweds. This part requires several days of intensive work.
You also have to realize that quality equipment comes with a price, and if the equipment is not good, then neither will the photos.
How to properly choose your wedding photographer?
Most professionals have a website or a blog where they post their work, allowing you to get a quick sense of their style and world. The price can then play a role in your choice. But remember to compare, since all photographers do not offer the same services. It may be tempting to go with a cheaper option, but it may be so because there are fewer services or they are more limited.
The chemistry with the wedding photographer is also very important. If you're comfortable around them, it will show on their pictures.
Finally, one last piece of advice but definitely not the least: a quality professional needs to be booked 12 months in advance. Some are even booked earlier, depending on the season!