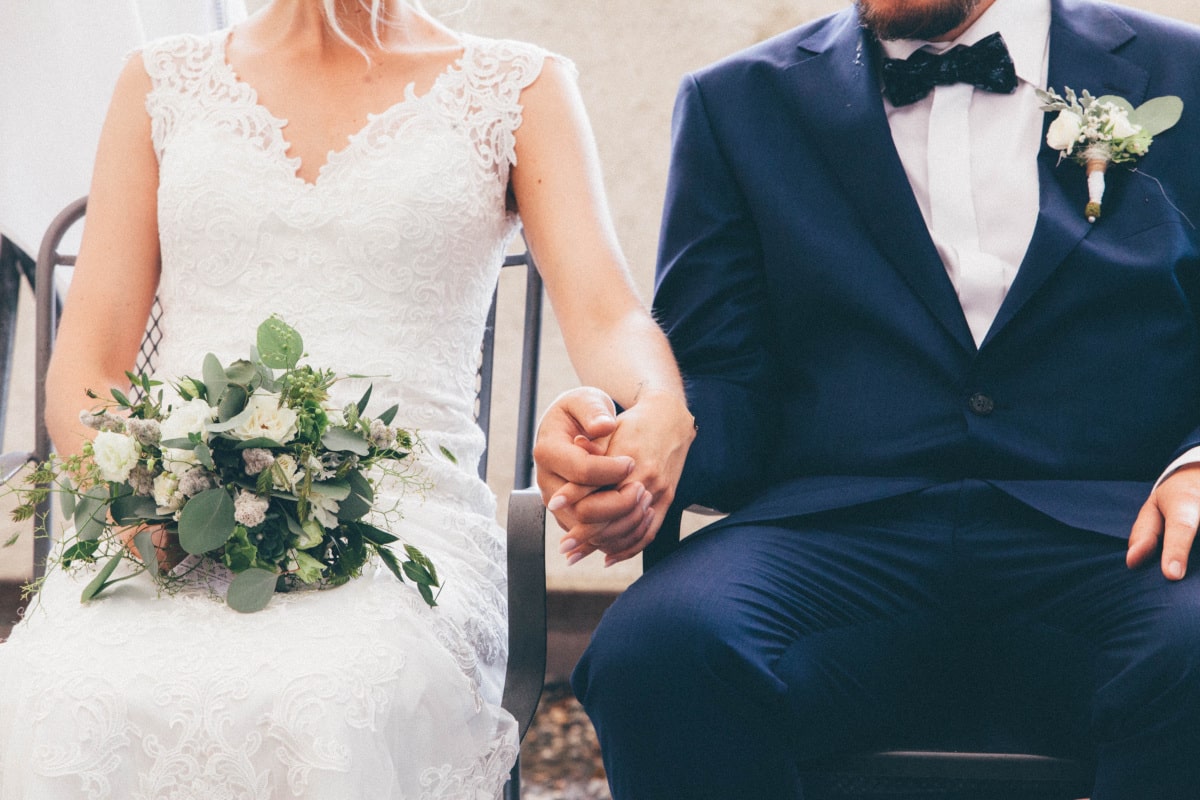 You are about to get married, congratulations! It's settled, you've opted for a secular wedding ceremony. Good, that's the first step! You will have many other choices to make throughout the process though. One of them, and not the least, will be your wedding officiant or celebrant.
A while ago, I talked about the different roles of an officiant. When you choose a professional officiant, you are virtually guaranteed a hassle-free ceremony without blunders and during which you will be able to relax. This profession is becoming more popular and more and more officiants enter the market. Each one with their own specificities, way of coaching couples and personality.
Admittedly, the job is first and foremost human. But just like you would pick a photographer because you like their style and artistic take, you shouldn't leave the choice of officiant to chance! Great officiants are artists too!
So, how can you choose the right officiant for your ceremony? Here are a few tips:
Personality
This is essential. Because, truly, the personality of the officiant will play a key role in the atmosphere and the feeling of the ceremony. You have to feel comfortable and safe around them. First, because you'll spend time together preparing the wedding, you'll need to build a rapport. And also, because on the big day you want to feel calm and relaxed, feeling like you're with a friend and not just a vendor.
This relationship grows over time. Personally, I see it as a true human adventure. If the chemistry is not there when you meet an officiant, make appointments with others to compare. This is why I always offer a first meeting with no strings attached. And it goes both ways: I won't be able to coach a couple with whom I have no affinity and who is disrespectful.
You should already get a good sense of an officiant's personality through their website. Their choice of words, of pictures and their blog will already tell you a lot about their style and the chemistry you might expect to have with them. A meeting face to face should confirm this first impression.
Level of customization
Here is another essential factor in your decision. There are as many officiants as there are levels of creativity. It all depends on what type of ceremony you want. Some officiants use the same reading from one ceremony to the next. They will include some specific rituals and events to make it a bit more personal. But the basic outline will be fairly similar from one ceremony to the next, as you would hand a menu in a restaurant.
Others will customize the ceremony by sharing a few key moments of the couple's tale. But that will be their entire grasp of a customized ceremony.
And some officiants will go much further, and will create a completely unique ceremony, entirely based on the desires and personality of the couple. No existing theme, no standard ritual, no preconceived outline. It will all come alive through the meetings and the couple's wishes, guided by the officiant who know not to put forward their own desires over those of the couple. It requires true artistic skills. On the big day, the ceremony will look and feel like a beautiful and meaningful artistic rendition around a central theme that perfectly matches the couple.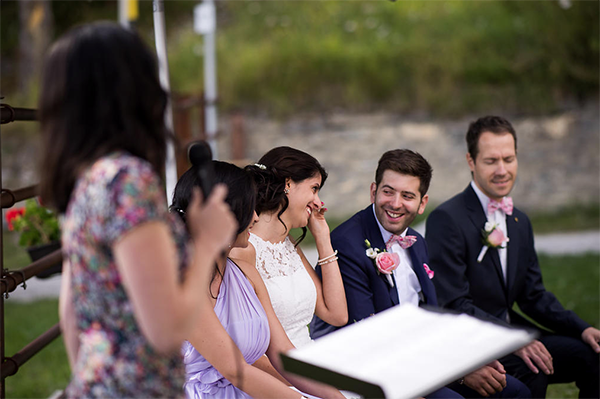 Coaching during the wedding planning
Much the same way as an officiant can bring different levels of personalization to a wedding, they can coach differently and be more or less involved. Meeting the couples several times to get to know them is one thing, but it doesn't ensure that they will be calm and relaxed on the big day. When you meet an officiant for the first time, be sure to ask how they plan on coaching you through the wedding planning. Do they have a structured method or do they usually let the flow set the natural order of things? There is no good or bad way to proceed, just make sure that you're on the same page and that their way of doing suits you.
For some officiants, coaching goes beyond planning the ceremony. For example, I provide what I like to call a full coaching to my couples, I want them to know they are in good hands, I help them write and read their vows. I do the same thing with every participant in the wedding whom I coach and coordinate to ensure a smooth process free of blunder.
Experience
It all comes down to this. An officiant with one year of wedding planning behind them will not provide the same service than an officiant with years of experience. I do realize it every time myself: each season brings new teachings, new confidence and creativity. You have to start somewhere though, I know. Which is why, among other things, a junior officiant will take a smaller fee.
Similarly, the officiant's notoriety also plays a role. An officiant who has handled more weddings will be known in the field and will have earned a reputation. An officiant with a high reputation is a lot more transparent about their services. Check out the reviews left by the couples who hired them, it is the best way to get a sense of their work.
Writing style
Planning a ceremony is one thing, celebrating it is what we worked towards. And somewhere in the middle stands a crucial moment that should not be dismissed: the ceremony speech. It is the speech that brings together all the discussions that you had during the wedding planning. That speech is at the core of the ceremony. It is a melting pot of beautifully and carefully crafted words and the feelings they embody. The speech must reflect the relationship that was created between the newlyweds and their officiant, the bond that is emphasized by the writing skills of the officiant.
It goes beyond good writing or good syntax.
The speech has to take the newlyweds and their guests on a journey. It is the gateway to deep emotions, emotions other than those brought forth by the entrance of the bride in her beautiful dress. Simply put, the speech has to reveal the essence of the couple.
Here too, each officiant has their own style. Think hard on these points and what they mean to you, because we're supposed to live these emotions only once in a lifetime…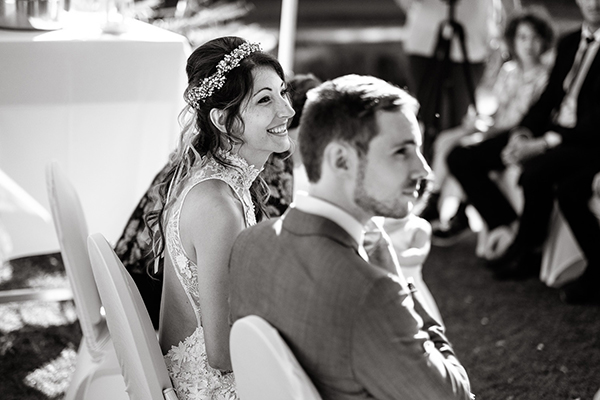 Full time job or hobby
Some officiants do this for a living, on a full-time basis, while others do it on the side. The involvement will be different. When you meet an officiant, ask them how they practice their job. Take the opportunity to ask them a few questions about what they think of their job, and how they envision it.
A final word
You should already feel more confident about choosing your officiant. If you thing other points would be worth a mention, or if you want to share your experience, feel free to comment.