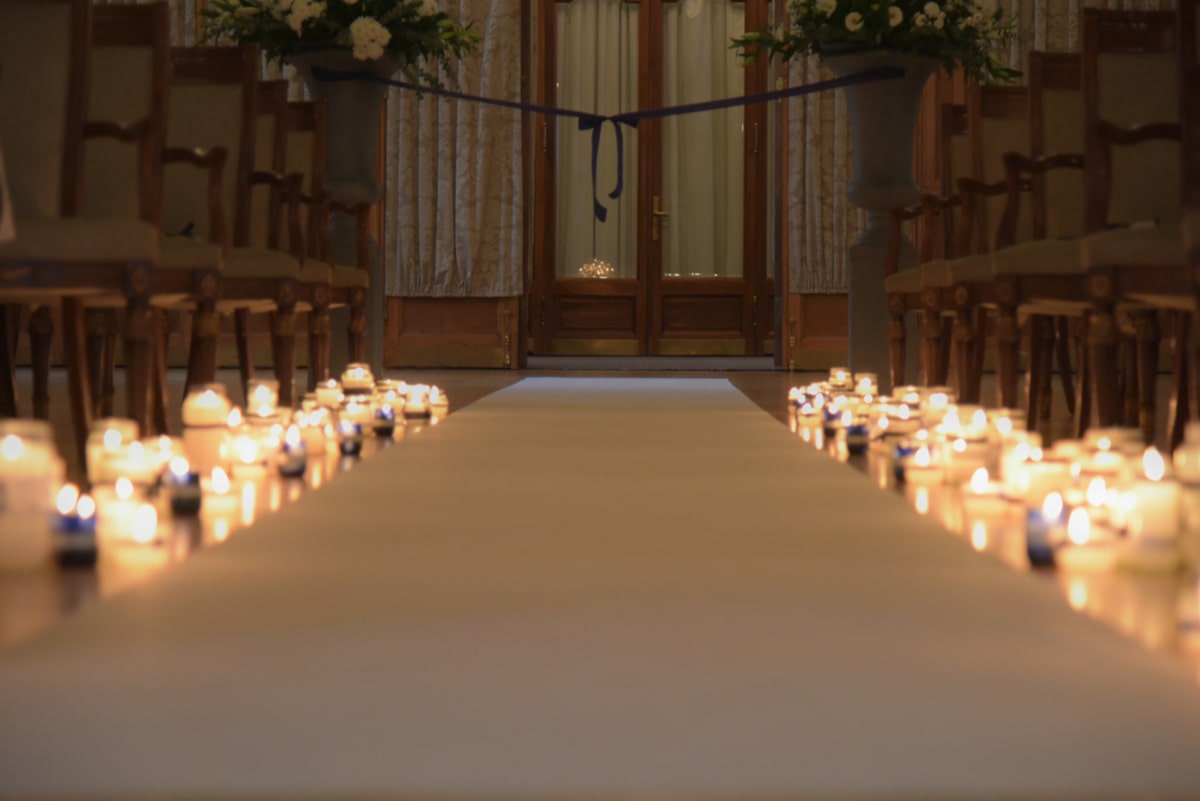 We're currently in the winter season, with snow on the ground, breathing in the nice crisp air, and of course drinking hot chocolate – or some hot mulled wine. I'm thinking to myself how beautiful it would be to renew my vows in the spectacular snowy Swiss mountains in a cozy chalet, with a crackling fire, snow falling, and the warmth of love shared between us and our guests. I think it's safe to say that winter secular ceremonies are my newest obsession.
I'm noticing, however, that winter weddings in Switzerland are still very rare, even though we have some of the most beautiful winter sceneries in the world. So, my question is, why aren't winter wonderland weddings more popular?
I'm here to give you five reasons why winter weddings are dreamier than you could have ever imagined:
1. Choose you ideal location
Take a cable car or a chairlift to the top of a mountain, have the ceremony in a cozy little chalet with spectacular views, rent out a quaint mountaintop restaurant. The options for beautiful winter ceremonies are endless. Choose the date, and we'll make it happen. Some places even offer off-season wedding discount rates, as the winter is not a popular time for weddings to take place. There are countless advantages to having a winter wedding, but getting to choose your snowy dream location definitely takes the prize.
2. Winter Wonderland decor
Snow, fireplaces, lanterns, fairy lights, candles, aromas of pine trees, cinnamon, cloves and old wood, thick carpets, blankets and cushions. These are all factors that will give you the coziest and most beautiful winter ceremony. Decorate with colors of red, gold, white, beige, add sparkles and tinsel if you wish. Make this wintery ceremony stand out!
3. Hire anybody you wish – everybody is available
In the winter months, it's very easy to hire anybody you wish, from the celebrant to the photographer. As winter ceremonies are less common, providers like have more availability and are generally less busy. This also means that you don't have to plan months and months in advance to hire the services you wish to. Preparations will be easier and the ceremony will be magical.
4. Unbelievable pictures
The winter lighting is always amazing. The white sparkling snow, and blue sky gives a magical appearance in photographs. This is something you will remember forever as being one of the most beautiful, and unforgettable moments in your life.
5. Post-ceremony Skiing
If you and your significant other are big skiers, then why not combine your wedding ceremony with some skiing. A winter wedding allows you to do both. You can put your skis on after the ceremony and hit the slopes with your family and friends as a newlywed couple.
Then end the day with an après-ski glass of champagne or hot mulled wine to celebrate!
For further tips and ideas
If any of these five reasons have inspired you to have a winter wonderland ceremony, then visit my Pinterest page for more winter wedding ideas!
And if you're looking for further wedding tips, look at the below infographic.