Outdoor weddings can offer couples a unique and beautiful backdrop for their special day, but with the potential to be weather-dependent and exposed to outside elements, they also come with many logistical considerations. If you're considering an outdoor ceremony, understanding both the advantages and drawbacks will help you make an informed decision about whether a backyard or beachside wedding is right for you.
In this blog post, we'll explain all the pros and cons of having an outdoor  wedding ceremony so that you have everything you need to make your dream day into a picture perfect reality.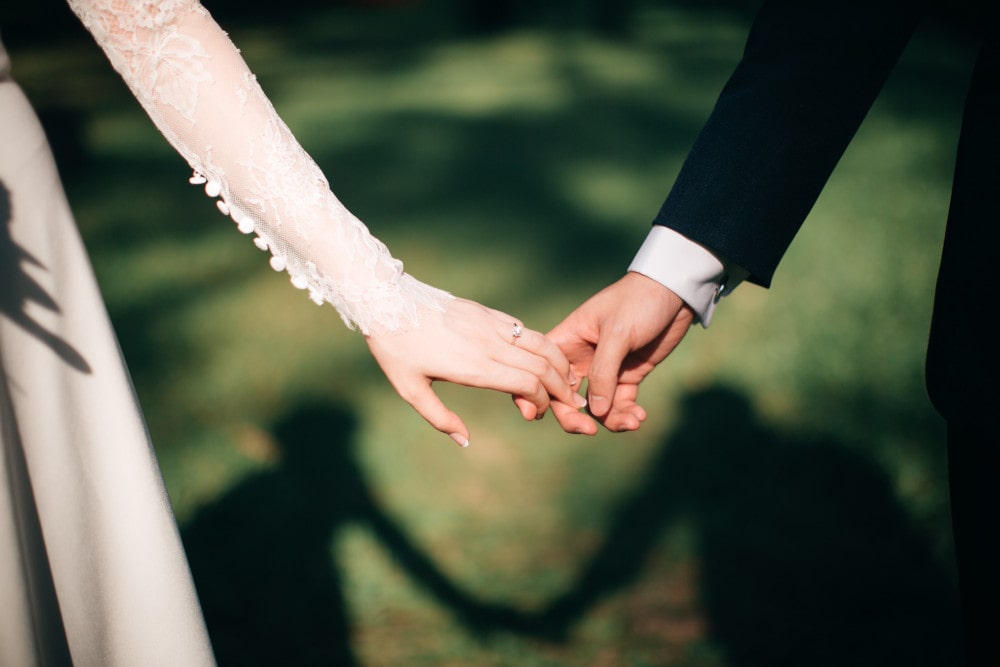 Pros:
You can get married (almost) anywhere you like
The beauty of tying the knot outdoors is you can do it almost anywhere. A lot of couples choose a particularly meaningful or sentimental spot – the place they first met, for example, or the location of the proposal. You also have the choice of getting married in a setting that suits your exact requirements. Dog-lovers have heaps more choices here, as do those with young children who just want to have a family-friendly, easygoing environment. Almost anything is possible, so it's really up to you.
You can work with a blank canvas
Where outdoor weddings are concerned, you can truly do anything you like. Most outdoor weddings will be secular and you won't need to stick to any particular requirements. That means you can dress your space in any way you wish. You can get married in front of all of your friends and family or (more or less) none. You can get married in a field or in front of an ancient castle. You can wear anything you like and choose from any number of symbolic traditions – you can even make up your own. This makes an outdoor wedding especially versatile.
Stunning views and photographs
Per our first big 'pro', you can incorporate some stunning vistas into your big day. Not only does this make for an especially romantic place to say your 'I do's'; you'll also benefit from gorgeous, unique photos. Whether you choose to marry outdoors locally or go abroad, some of the most beautiful wedding photos are taken in nature. If your wedding photos are particularly important to you and you're flexible when it comes to your ceremony setting, having an outdoor wedding might be the right choice for you.
Cons:
The weather could be temperamental
Depending on where you're planning to host your ceremony, weather could play a key role in the day's proceedings. Extreme heat, torrential downpours or even snowy conditions could all dampen the mood on your big day, so be sure to do your research in advance – looking up seasonal trends in your location is a good place to start. Of course, there are ways you can counteract extreme weather by preparing your venue (and your guests) with umbrellas and shelter. If golden hour photos and nuptials in the glowing sunshine are your main reason for getting married outdoors though, you may wish to re–think your plans.
Signing your marriage documents
Depending on your locale, you may need to sign your wedding documents in a registry office to make your marriage legally binding or there may be additional costs involved. Unless that's fine for you, getting married outdoors might not be very convenient. In this case, consider having a separate registry office wedding. But bear in mind that multiple events will also rack up costs.