I can still hear their laugh, I can still feel their happiness. If I had to summarize this intimate wedding ceremony in front of the Matterhorn with only one word , it would be: JOY. The joy to celebrate such love in one of the most beautiful areas of the country. The happiness to make it happen on September 13, 2021.
There are so many ways to elope in Zermatt, whether we look for summer adventure or winter magic.
Abigail and Seth chose their way of saying "I do" to each other amongst elegance and excitement, romanticism and cheerfulness.
As I e-met them via Zoom almost one year before, I immediately fell in love with them. Everything felt so easy and relaxed. We started envisioning their big day. I couldn't wait to make it happen.
What a bliss when they told me they were more than ready to go on this adventure with me to celebrate their Love!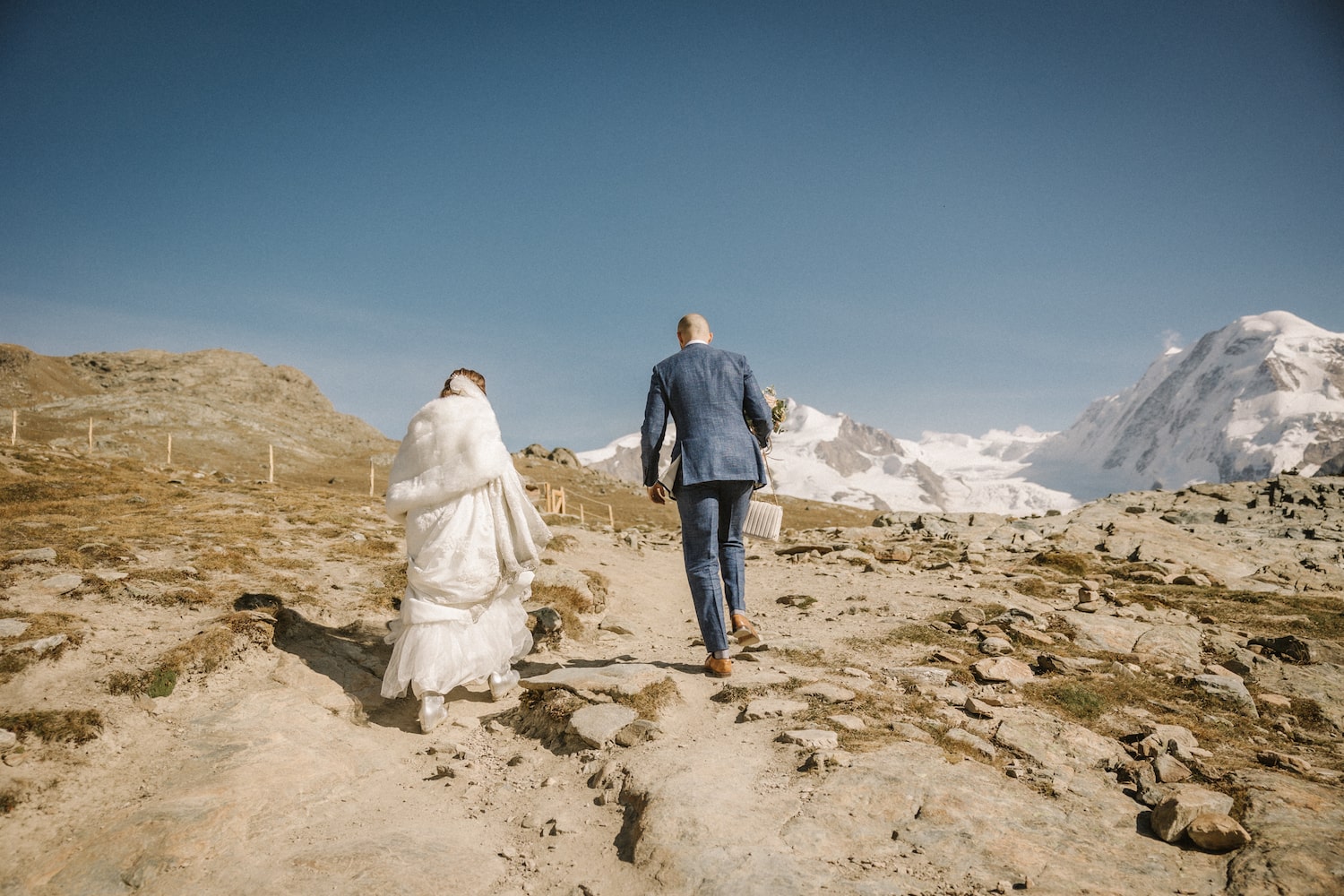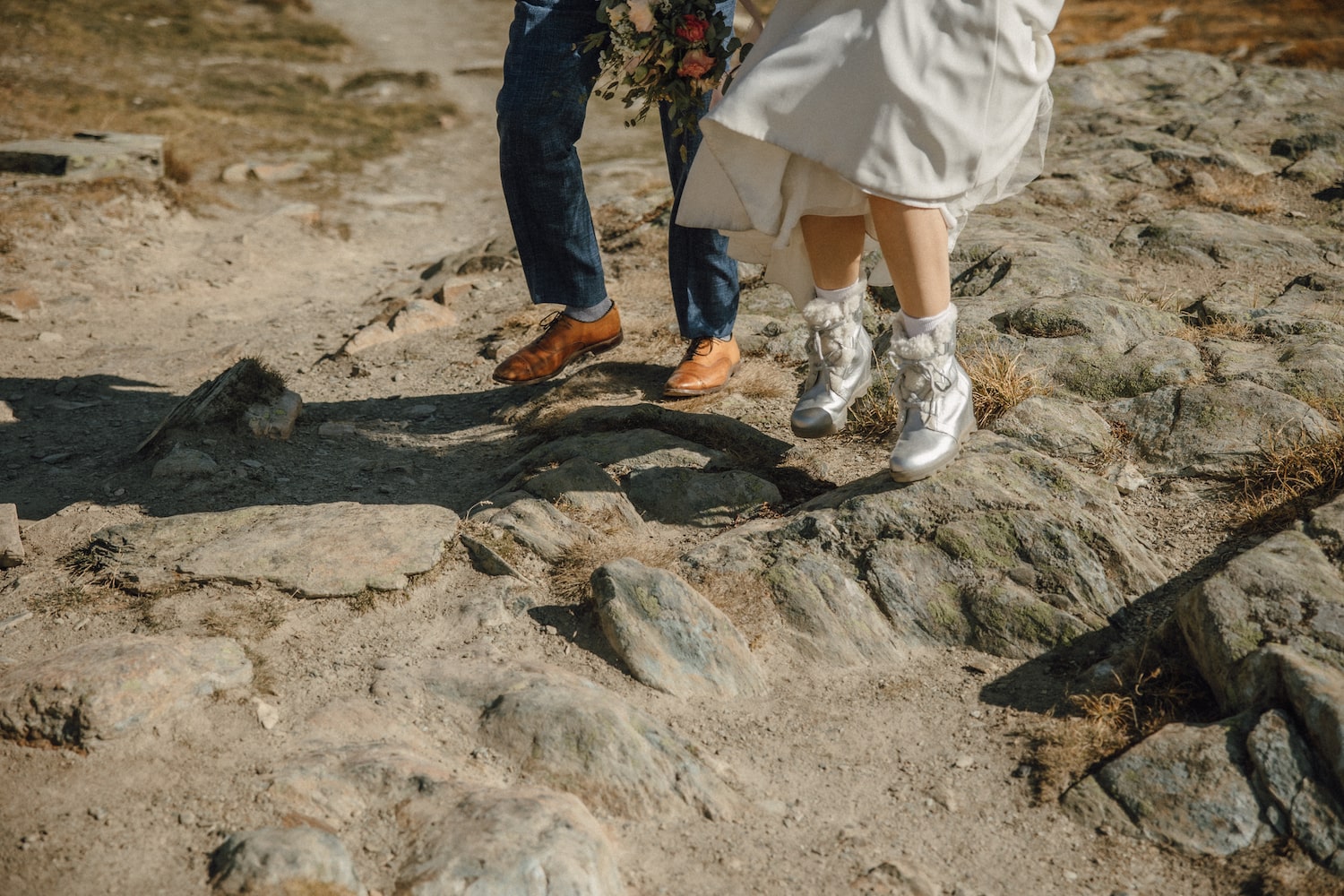 "I fell in love with Abigail on a Saturday night while living in Houston"
"We had gone out to dinner and came back to my high-rise apartment in the middle of downtown Houston. I hadn't fully moved into the apartment yet, so there wasn't much furniture. The lights were off, so we could see the bright city lights. I remember us standing up and kissing in the hallway between the living room and bedroom, and feeling so at-peace, non-judged, and fully accepted by her. I'm an anxious person, but holding and kissing her in that room felt so right, and I felt calm. In that moment, I knew I loved her".
Abigail and Seth met online. Based on Seths profile, Abigail starred him as someone she would be interested to meet. Seth got a notification of this, and immediately thought her profile was fake because she was so pretty and well spoken. Nevertheless, he messaged her the same morning he got the notification, and they started talking immediately. Their first date was a couple weeks later. They had been texting back and forth on a Saturday, and at around 6pm they decided they had waited long enough and met up at a wine bar around 8pm. They stayed up talking till 6am in the morning and the rest is history!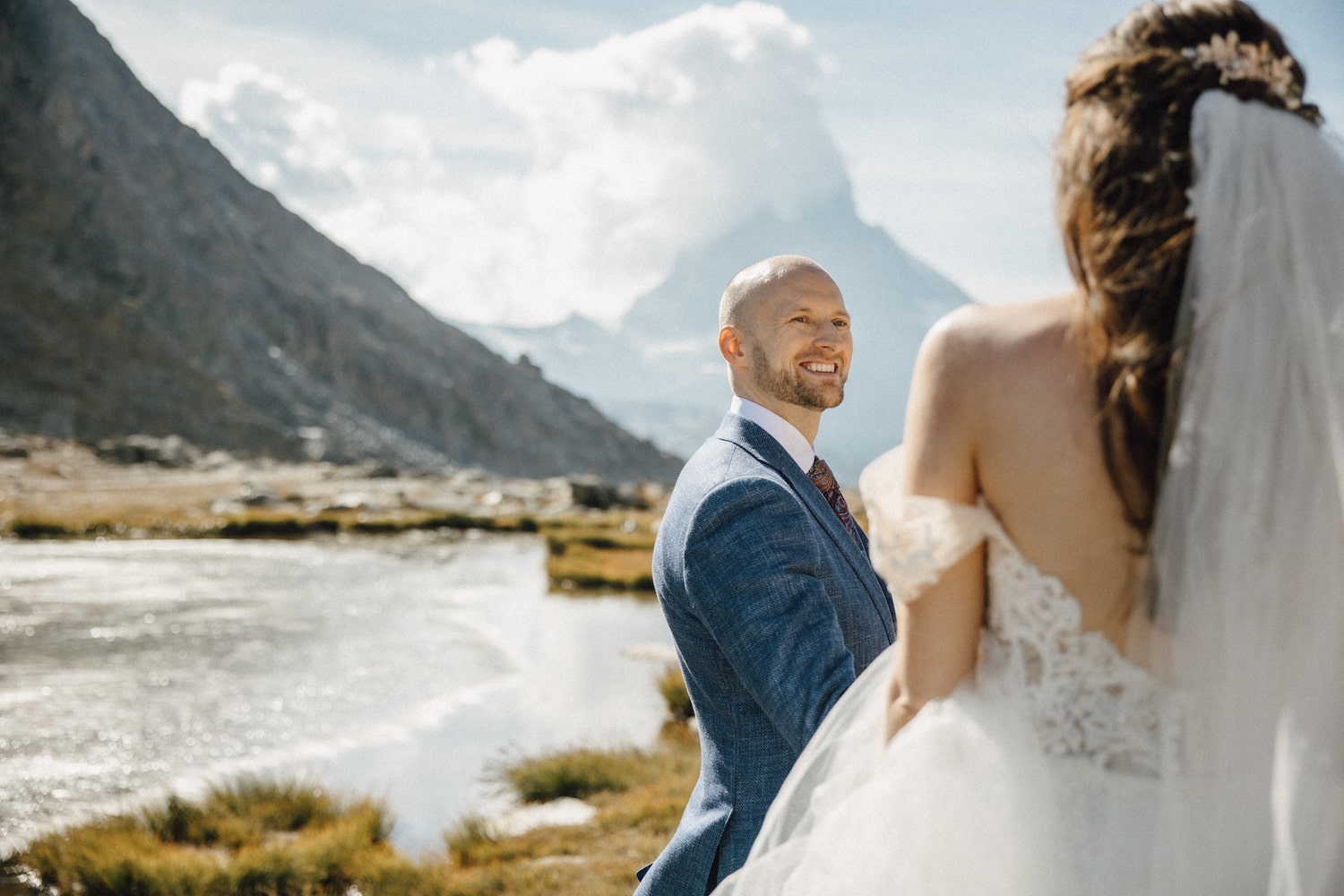 Abigail remembers with emotion: "The first memory I have of really becoming enamored with Seth was going to breakfast with him on one of our first dates. I remember looking at his eyes, which are really unique because they are different colors, and seeing how kindly and attentively he was listening, and seeing that reflected in them. Ultimately, falling in love was a slow process because I was trying to be cautious – I'd had really bad relationships in the past and wanted to take things slowly. But he demonstrated consistently that he is kind, an excellent listener, emotionally intelligent and caring, and eventually I couldn't help myself."
Seth proposed to Abigail on the lakefront of lake Michigan in downtown Chicago. The sunset was beautiful, and after a romantic walk they decided to sit down. Seth started talking about how meaningful Abigail was to him, and she thought he was being cheesy, so she kept trying to carry on as if it was a conversation, not knowing that he was giving a preprepared speech. She caught on about halfway through about what was going on, and then Seth got out the ring and got down on one knee. He wasn't quite done with the speech yet, but Abigail had stopped listening because she wanted to say yes so badly. She said yes excitedly, but didn't reach her hand out, so Seth awkwardly said "you have to give me your finger!"
She immediately did, Seth put the ring on, and they kissed and laughed!
An Intimate Wedding Ceremony in front of the Matterhorn
Switzerland and especially Zermatt was on top 1 of their travel bucket list. As they love variety, adventure, trying new things and find new unique places, it was obvious for Abigail and Seth to select this destination for their intimate wedding.
It's always a good idea to say "I do" in Zermatt for an unforgettable elopement in Switzerland. With the Matterhorn as witness in the backdrop, in front of a lake like a hidden gem: the spot they chose for their ceremony was perfect as the weather on that day.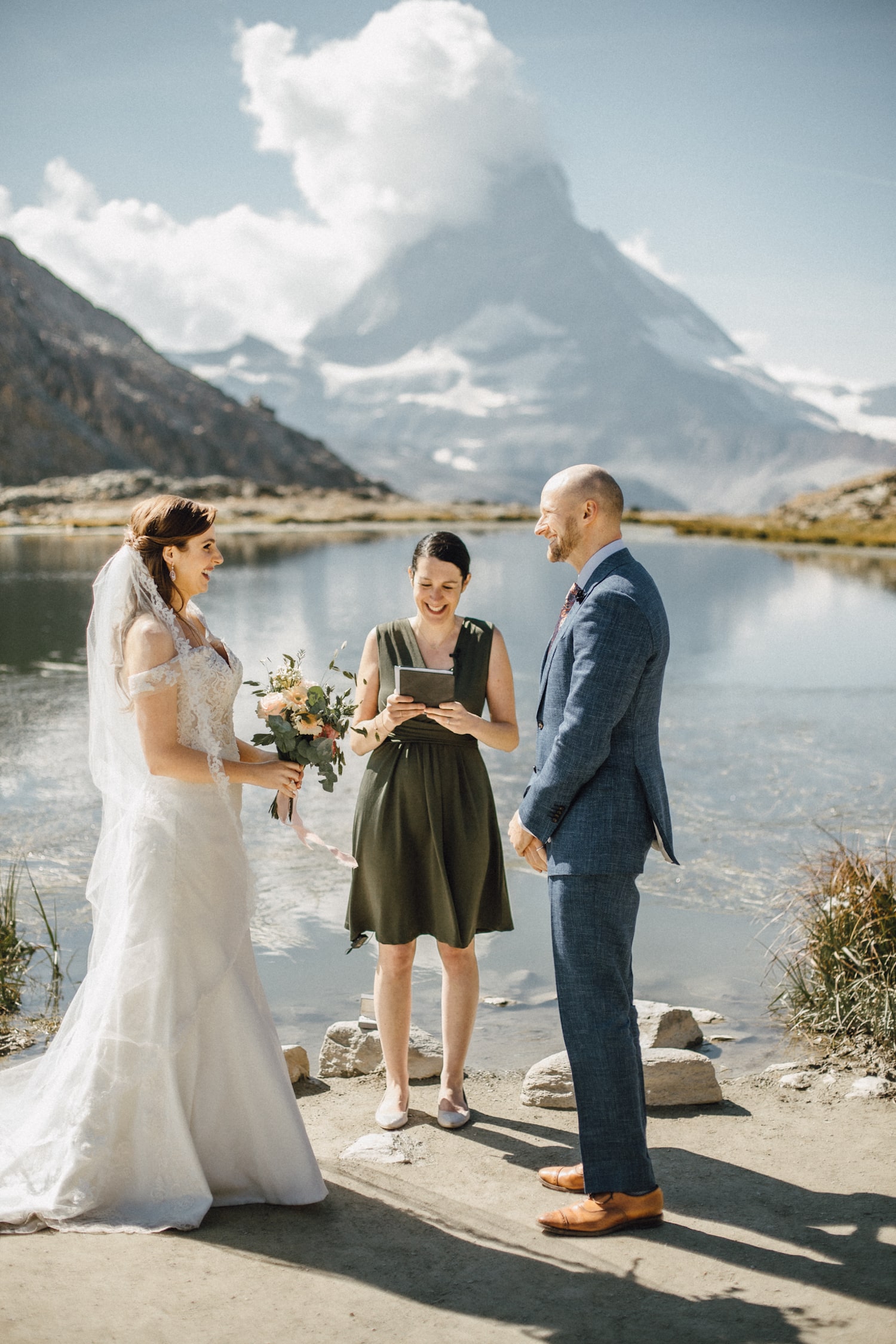 Best Friends and Partners in Crime
When I asked them about their vision of marriage, this is what they told me:
"Trust, continually responding to one another from a place of positive regard and friendship. Honesty and working through problems openly and together. Emotional security. Marriage is fun – your partner should be your best friend and partner in crime. Each person is a whole and independent person who can thrive themselves, and together we are greater than a sum of our parts. Our marriage is not our identity."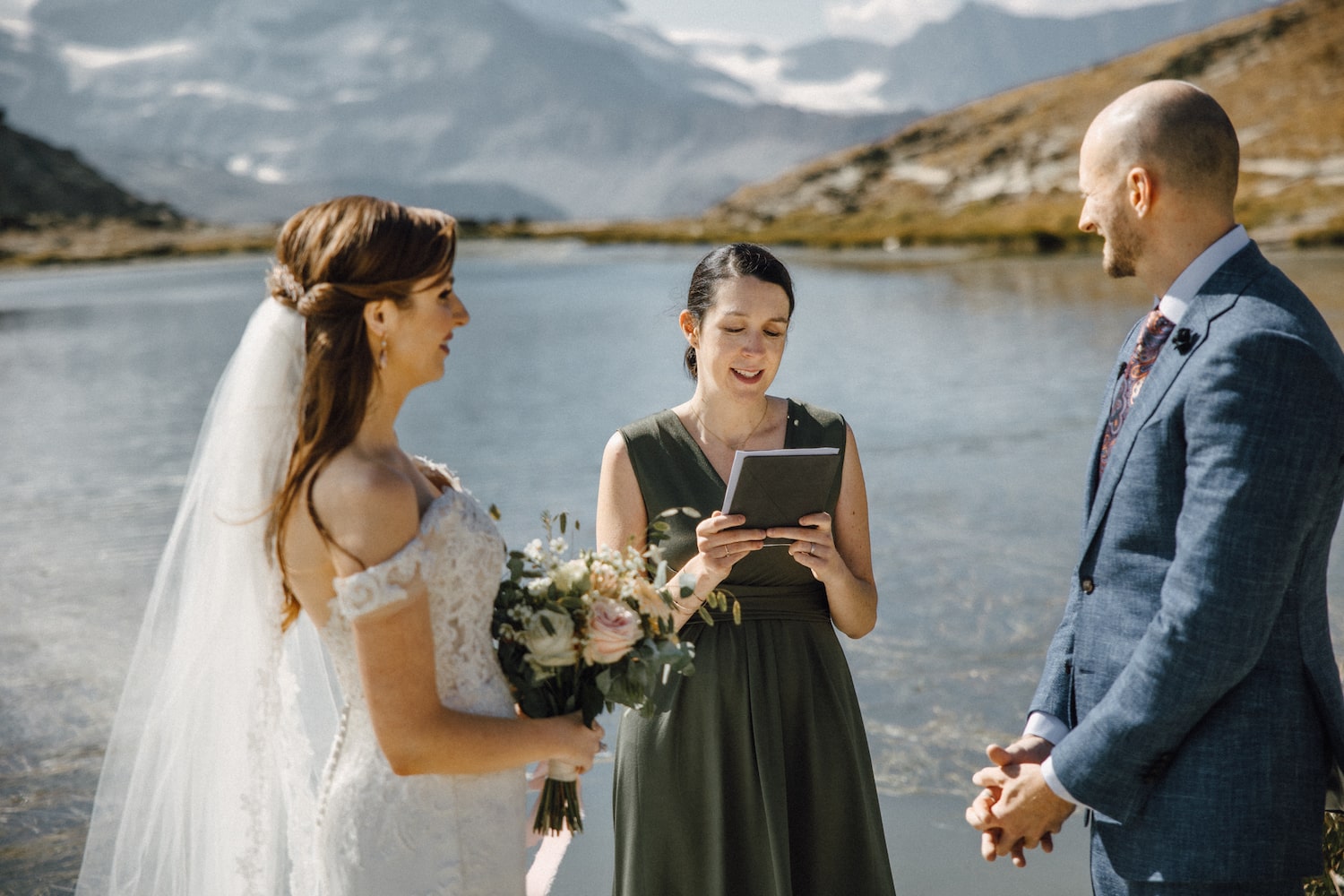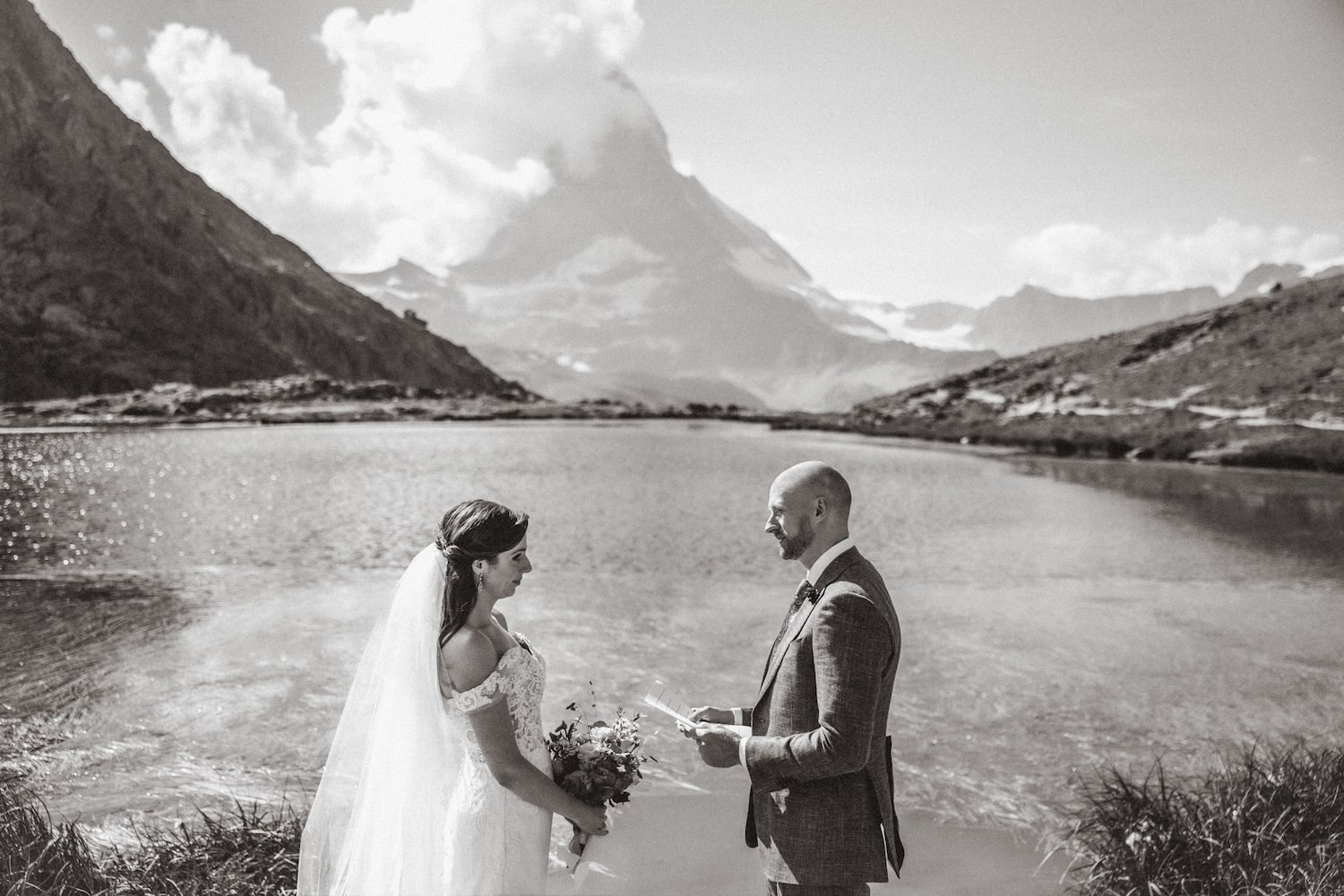 To honour their commitment to each other, the fun they share together and their love for Switzerland, I surprised them with a tailor-made ritual. I went shopping in the village of Zermatt the day before and found what I wanted: a fabric heart ornament.
"Abigail, Seth, as I want you to remember that moment forever, I thought it would be fundamental to anchor the power of this ceremony in your hearts, as a strong reference of your love to each other. And that you can come back to it whenever you wish and need. I would like to I would like you each to soak a part of this heart in the water. As it dries, the fabric will remain impregnated with this water. And it will accompany you throughout your married life as a symbol of the day when you said "I do" to each other."
To be very honest, I didn't know how they would react when they would discover this idea, since it was a surprise. It simply blew my mind when they told me they actually collect Christmas ornaments, with a tear in the eyes and a huge smile!
This souvenir from Zermatt will definitely be a special piece in their collection.
As this ceremony remains a piece of art in my heart.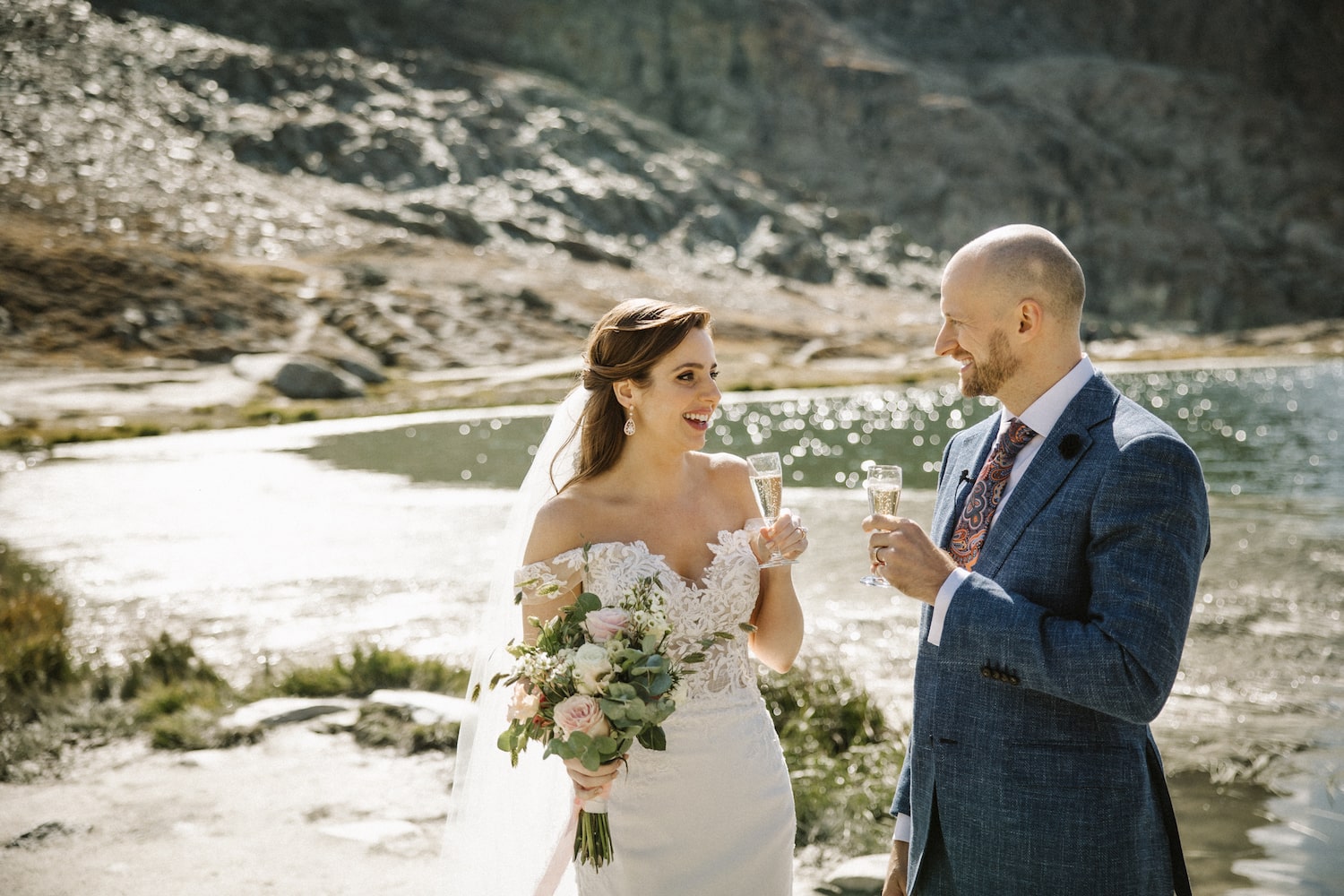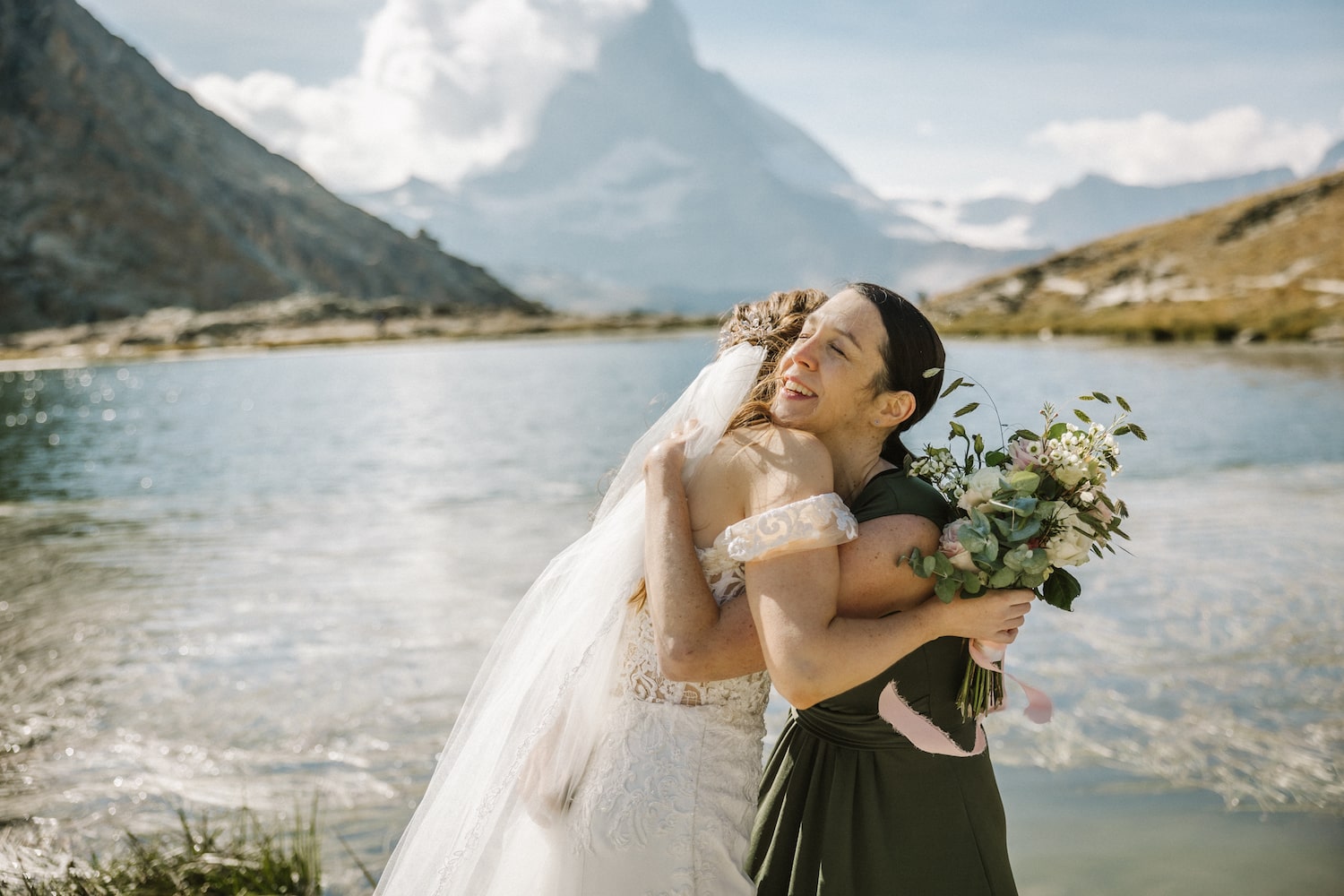 What the couple said
Marylin performed our wedding ceremony in Switzerland and she was absolutely fantastic. She made a custom ceremony based on us as a couple. She had many suggestions on places to have the ceremony, other vendors to use (hair/makeup/photography), and even surprised us with a special addition to the ceremony unique to the location we chose. Everything turned out perfect!
Abigail & Seth
Thank you so much for the kind words, dear Abigail and Seth!
Planning your own elopement in Zermatt
Are you planning an intimate ceremony in front of the Matterhorn or any other breathtaking spot in Zermatt?
Whether you have your ceremony visualized or need a little extra encouragement with planning, I can help!
My name is Marylin Rebelo, and I'm a multilingual wedding celebrantt and elopement planner based in Switzerland.
Your love story is waiting. Get in touch, and let's have a chat!