Eloping for a wedding is so much more than an adventure. It's an experience.
When Brooke and Brad contacted me for their winter elopement in Zermatt, I knew that it would be very special. I read between the lines of the first email Brooke sent me, and I could already feel their zest for life, their desire for adventure and their great taste for an amazing simple but oh so elegant wedding in the mountains.
Their need? A meaningful and unforgettable ceremony with the Matterhorn as a backdrop. I'm in, definitely. One Skype session to get to know each other as well as talk about their dreams. And this is how our adventure started.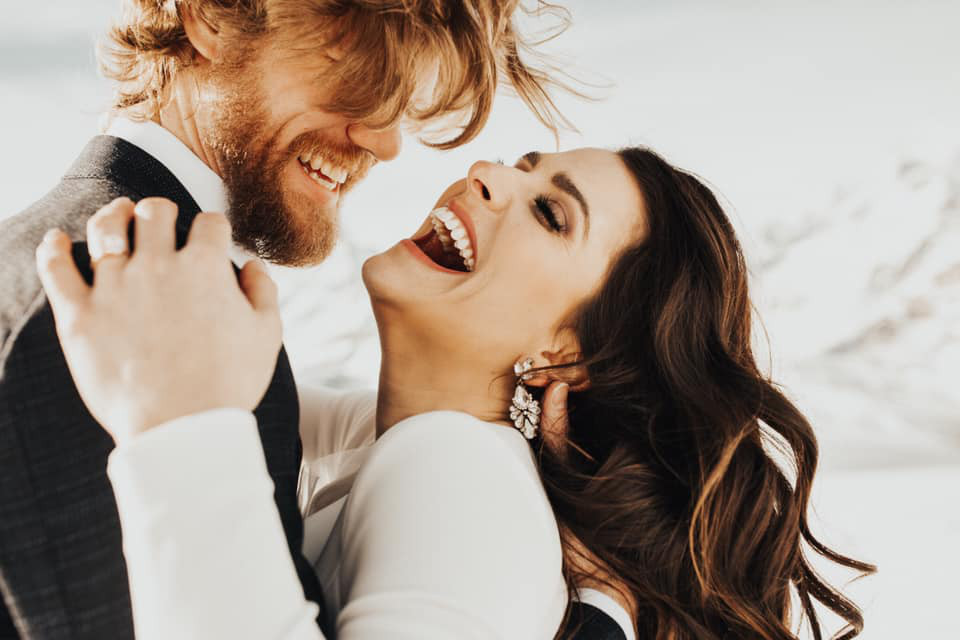 At the time, I didn't know Zermatt very well, and when Brooke asked me to find the perfect spot, I was a bit worried because it is very crowded up there in winter, especially in February. I did some research and, as I often do, I simply followed my intuition. They trusted me and I cannot be thankful enough for that.
When I arrived in Zermatt, I immediately felt the special atmosphere of this place in winter. A cozy village without any cars, just fresh air and a fairytale scenery everywhere you look.
A train ride to Gornergrat in this incredible plunging white panorama and I'm there, running through the snow to meet my dear couple.
The day is sunny and pretty warm for that time of the year. The view on the Matterhorn is clear and breathtaking. Brooke and Brad look stunning and so much in love… I just can't wait to celebrate their wedding on top of that mountain.
The spot we chose is perfect. We're the only ones on that hill, the Matterhorn looks so close with a stunning view. All the stars are aligned!
I will never forget the unique vibe of that celebration. Moving, joyful, lively. I added many personal touches, following their story: travels, love, partnership, magical proposal by the Egyptian pyramids and never-ending projects together. Brooke and Brad are totally into it and feel so relaxed. A real bliss.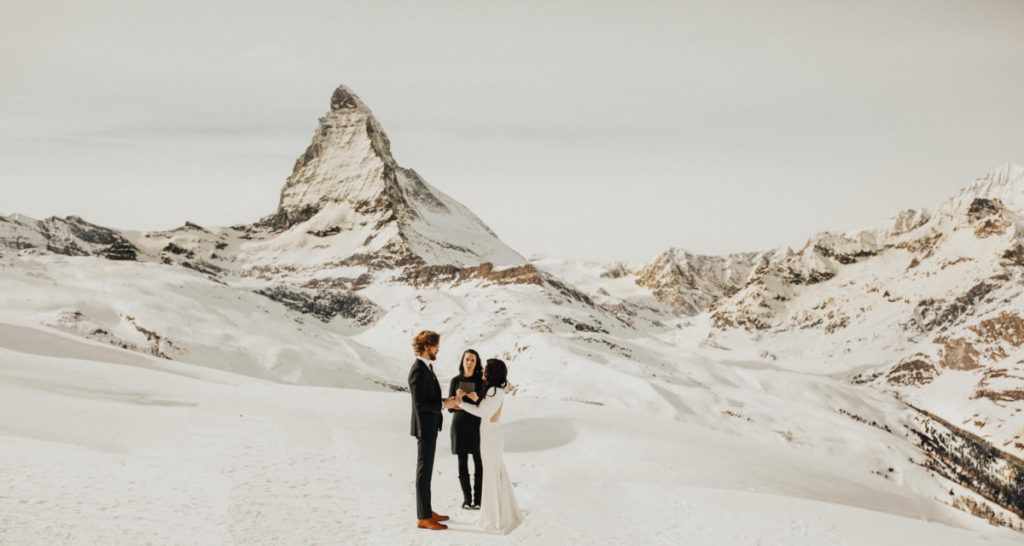 Brooke and Brad chose to travel with their photographer and a couple of friends for a very intimate wedding. This is what eloping is about, isn't it ?
After so many tears of joy and demonstration of true love, they continue their adventure in the fluffy mountains. And I feel like I'm in heaven, blessed and grateful to live such great experiences with beautiful people inside and out.
-> READ BROOKE & BRAD'S TESTIMONIAL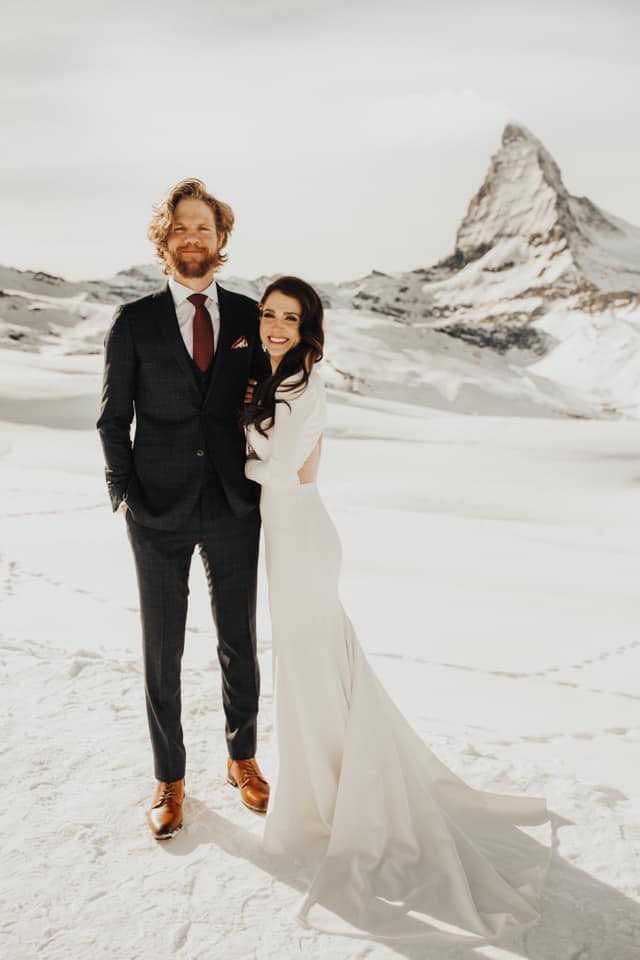 PHOTO – Brandy Nichols Photo
CEREMONY CREATION & CELEBRATION – Marylin Rebelo
DRESS – Jenny Yoo