Elopement ceremonies follow each other and are not alike. That's what makes all the magic! After having the pleasure of celebrating a renewal of vows in complete privacy in a sumptuous palace in Geneva and then an intimate wedding in Blausee, here is an extraordinary adventure that I experienced in June 2017, celebrating the union of two lovebirds and some of their relatives in the middle (or almost) of Lake Geneva.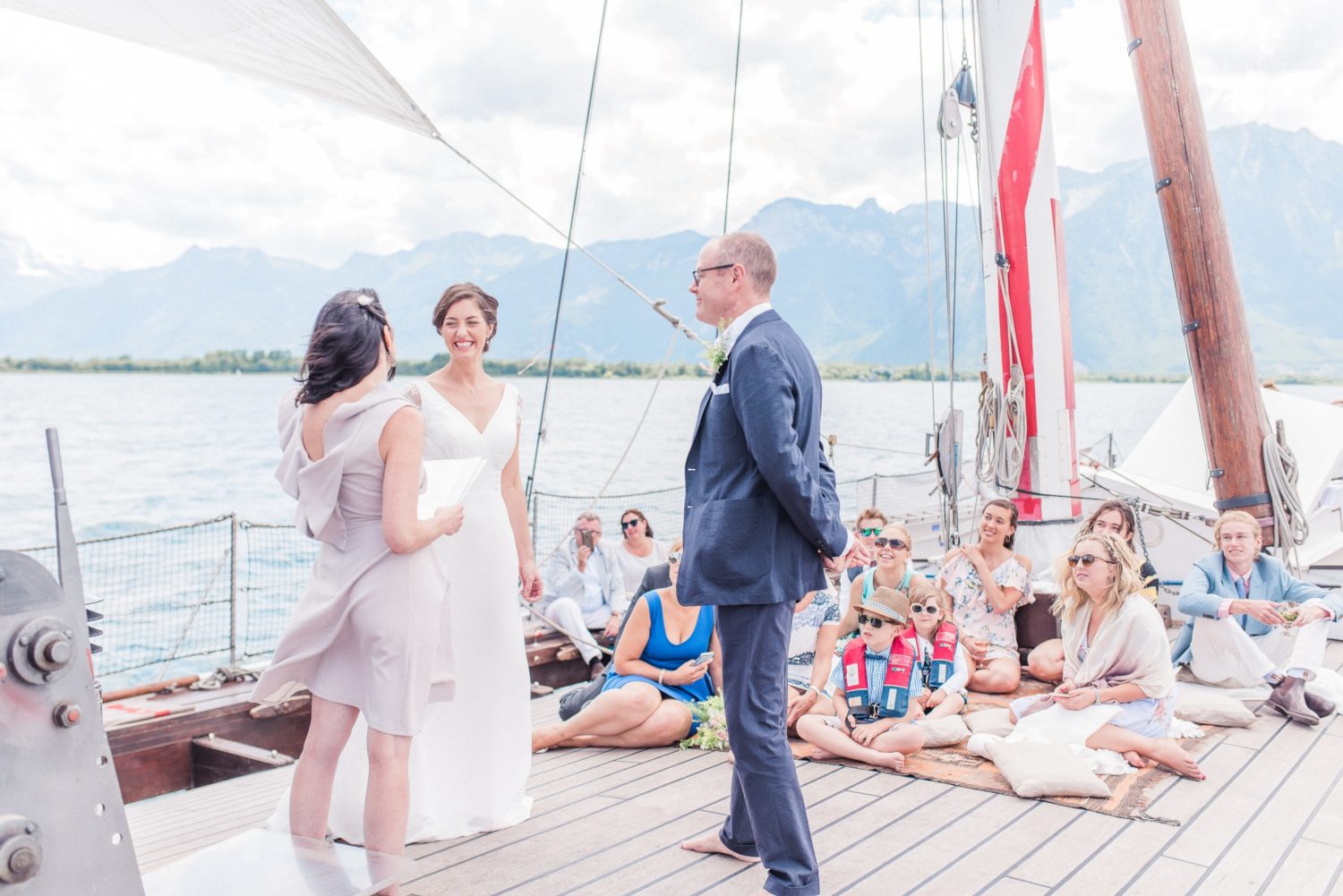 An elopement on a boat – Lake Geneva
Nicola and Grant came specially from Singapore to unite in Switzerland, a country they fell in love with. And how much love we shared during this special cruise full of joy and elegance.
On that sunny day, we sailed on turquoise waters, with an idyllic and panoramic landscape, in an ocean of love and kindness. A very classy couple, surrounded by their close family. I will never forget their smiles and kindness. Sitting on comfy pretty cushions, barefooted, they watched the lovers unite in an ethereal atmosphere filled with charm and conviviality. The wind kept blowing, the boat rocked, we drifted, and that only added to the very warm and relaxed vibe!
A nice crew, breathtaking contrasts and so much love and happiness. All the ingredients reunited for a magic moment, totally out of time.
A dream come true? Definitely. And even more. Something I would have never dared to dream of.
Here are some pictures that speak for themselves: