WOW wedding. WOW elopement. WOW day.
It starts with love between 2 people and here we are in that amazing scenery, between lake and mountains, celebrating the most beautiful and precious feeling on Earth.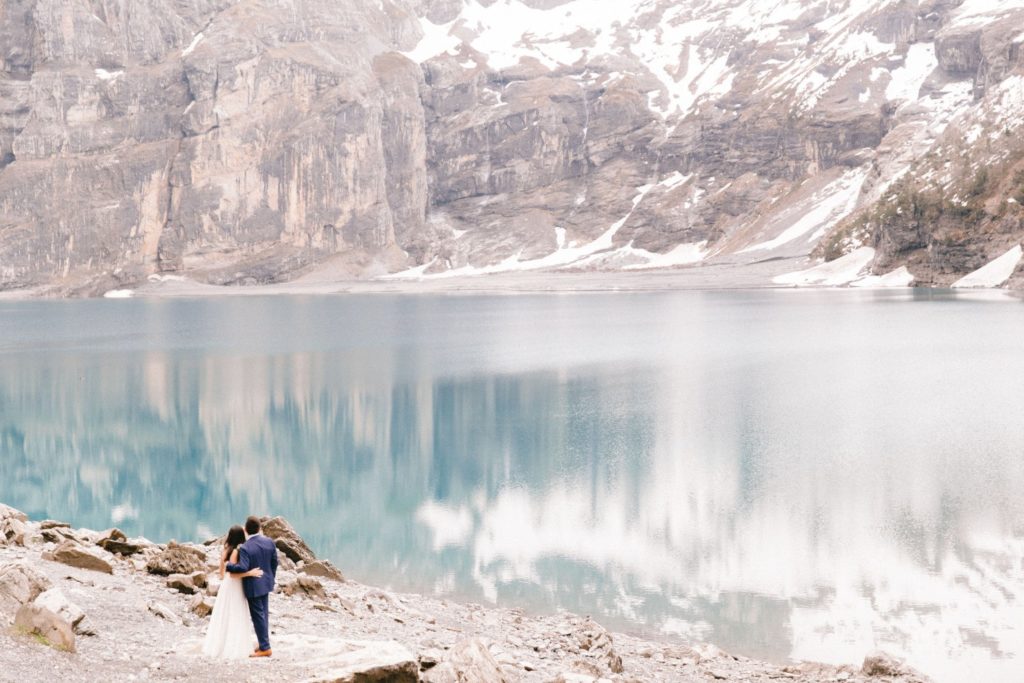 Daniela and Pablo are one of the sweetest couples I've ever met. Eloping from Florida to Switzerland for their destination wedding was their dream and they decided to plan it very carefully, choosing one of the most beautiful outdoor locations in Switzerland: Oeschinensee.
Oeschinensee lake is a hidden Swiss gem at an elevation of 1,578 meters (5,177 ft), surrounded by mountains, only accessible by cable car (gondola) and an easy hike or by shuttle service.
Once up there, the panorama is impressive. Turquoise water and breathtaking view.
After taking the time to know Daniela and Pablo as well as asking them questions about them and their relationship, I guessed how that day would feel: romantic, peaceful and emotional. And I was right.
The first thing I remember is their huge smile as a greeting to me from the opposite side of the parking place. They seem so kind, sweet and excited about what's coming. I feel so honored to be part of it.
They look gorgeous and stunning in their wedding attires. Watching them look at each other with so much love gives me goosebumps. I just can't wait to deliver the words I wrote for them.
We climb in the cable car. They look everywhere with enjoyment. A cloudy day and a dramatic landscape = the perfect recipe for a very romantic and inspiring moment.
Daniela and Pablo fell in love in high school and started dating in college. Young but mature, they've always known that their love was exceptional. And this is what had to be reflected in their ceremony.
When we finally arrive by the lake, we can't imagine that this place may be touristic. Everything is quiet and gorgeous. We see a rock overlooking the lake: perfect spot chosen for the ceremony!
What I will remember is the authenticity of Daniela and Pablo, particularly when they exchanged their amazing vows. Their tears totally got me and I was crying too, observing them in their bubble.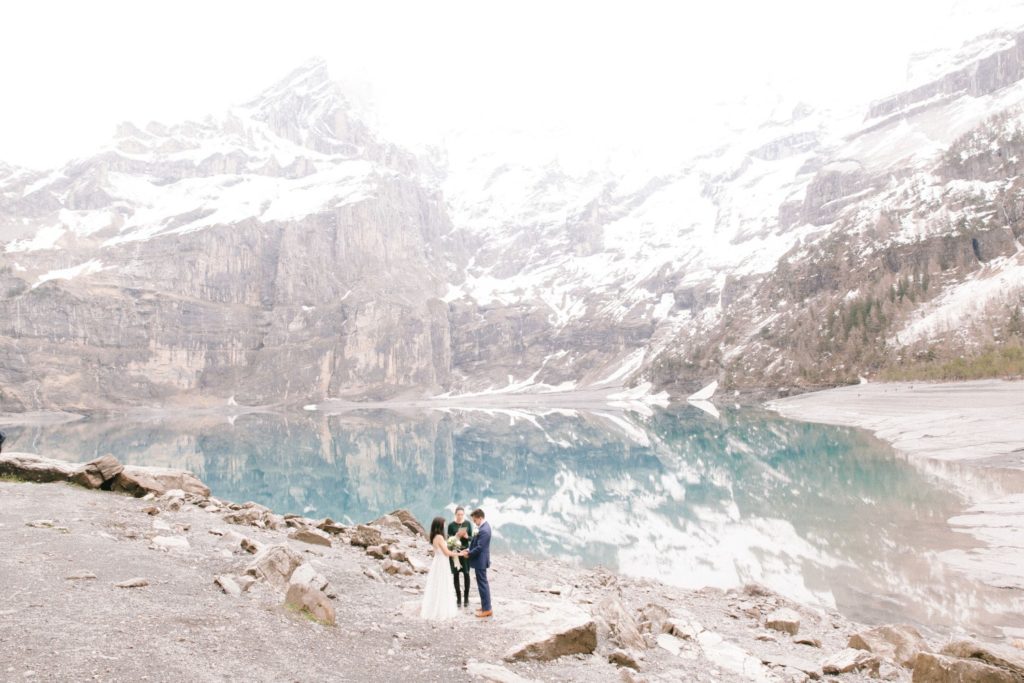 This mountain elopement will always remain in my heart. And when I look at the pictures, I'm still wondering If this was even real…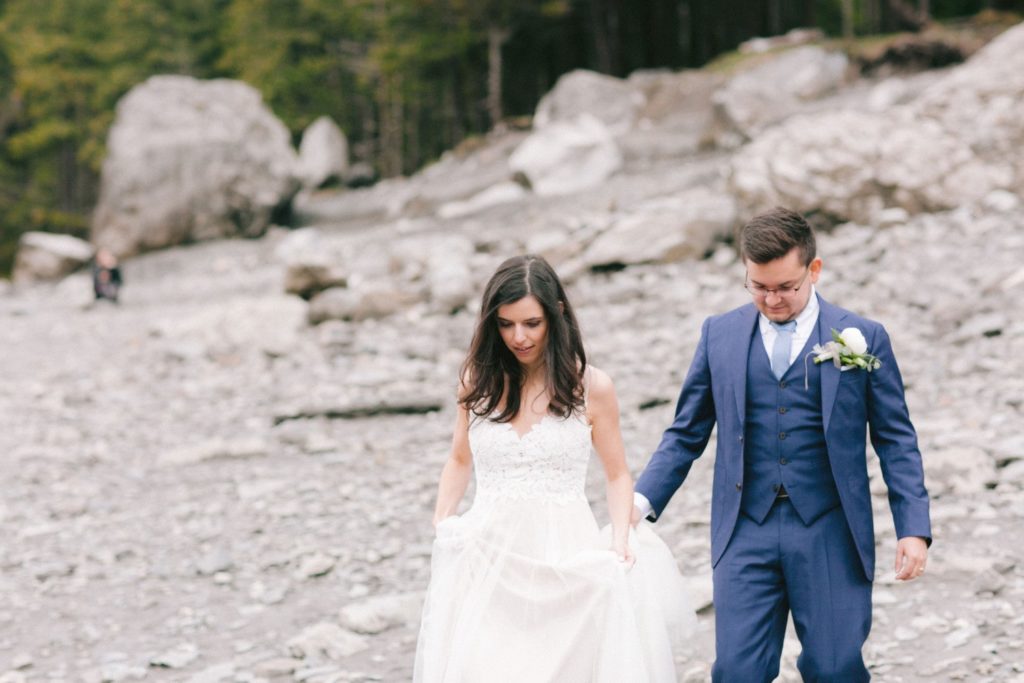 What they said