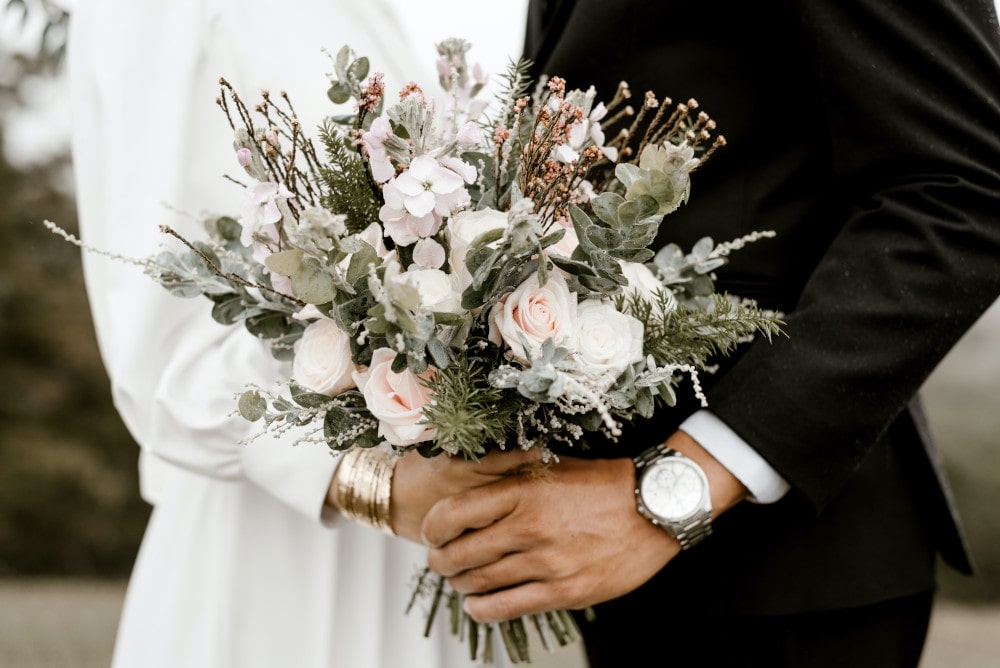 Have you ever thought about making your wedding day more sustainable? The average American wedding can produce over 57,000kg of CO2. To put this into context, to offset this, you would need to plant nearly 3,000 trees. With sustainability a significant factor for many people, incorporating this into your wedding can help you reduce your big day's impact on the local and wider environment.
If you need suggestions on where to start, this post has some ideas on how to make your wedding kinder on the planet.
Hire Local Sustainable Vendors
Have a look in your local areas at wedding vendors and their sustainability policies. These days many businesses are changing how they operate and the materials and products they use. When talking to potential vendors, ask them about their sustainable policies and what eco-friendly changes they have made. This can help to make sure your expectations align with theirs, and you can be confident you are making the right choices.
If you are hosting your wedding at a local eco-friendly venue, chances are they will already have a list of vendors who complement their own and can help you meet your sustainability goals.
Rent Not Buy
Wedding dress rentals have become popular in recent years, especially in the UK, thanks partly to Carrie Johnson (nee Symonds) choosing this option when she wed the then UK Prime Minister Boris Johnson. Renting your wedding dress can not only be better for the environment but also better for your bank balance too.
On top of this, you can rent many other aspects of your wedding, from dinnerware to decorations, balloons, artificial flowers, seating arrangements, lighting, cake stands, and more; renting, not buying, reduces waste, supports local businesses, and helps you to keep costs down.
Lab Diamonds
Lab-grown diamonds are also becoming more popular in recent years thanks to the impact diamond mining has on the planet. Mining is very energy and labor-intensive, and this is before you even think about the ethical aspect of blood diamonds and child labor in war torn regions. Purchasing jewelry using precision cut lab grown diamonds can not only be cheaper but look just as stunning as their real counterparts, if not more so.
Use Seasonal Foliage
Many people think that flowers being natural products are sustainable; however, if your flowers are imported, they might not be as sustainable as you think they are.
By choosing flowers and greenery that are in season in your local area or country you are getting married in, you can cut down on transportation costs associated with importing flowers. Allow them to be flexible with the design and colors to utilize their creativity. Talk to your florist to get an idea of the type of bouquet you can make with local flowers around the date of your wedding to get a better idea of what to expect.
Donate to Charity
Reducing the waste associated with weddings is vital to make the day more eco-friendly and sustainable. One way to do this is to donate any items that can be reused to charity. Take leftover food to homeless shelters or charities that feed people experiencing homelessness, donate flowers to local hospitals or hospices, and so on. Not only will you be helping others, but you can also reuse as much as possible so as little is wasted as possible.
Conclusion
Creating a sustainable wedding doesn't mean you need to go without anything or strip it back to bare basics; it is about being creative with what is available to you, making conscious choices to include sustainable practices, and compromising on what you want to be able to support your ethics.