If you are a regular of my blog, you already know how much I care about the newly-weds' entrance at the ceremony.
The entrance will truly set the tone for the ceremony. Whether you choose to arrive separately as tradition has it or together, you can set up this moment however you wish because secular ceremonies are customizable. Not only will you be able to choose whom you want to make your entrance with, you'll also be free to use different modes of transport to make your entry in the style of your choosing and take your guests by surprise.
Should I bring you along for the ride?
By bicycle
Each on a bicycle if your outfits allow it, one after the other, or with your new bride on the pannier rack like on this pretty picture.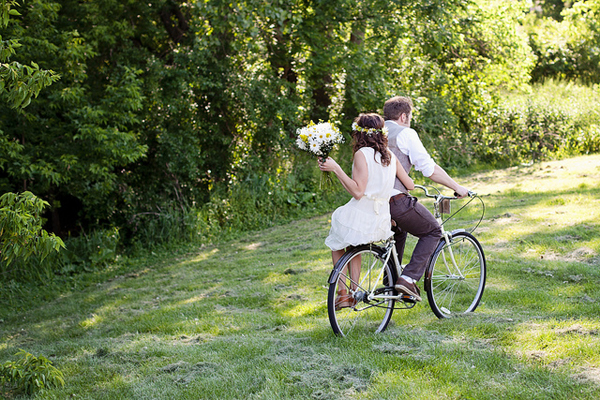 By boat
This is me and my maid of honor in a small fishing boat 😉
We loved our entrance and the look of utter astonishment on the face of my husband.
This is ideal if your wedding venue has a private port!
On a Vespa
For a dolce vita feel and a very romantic touch…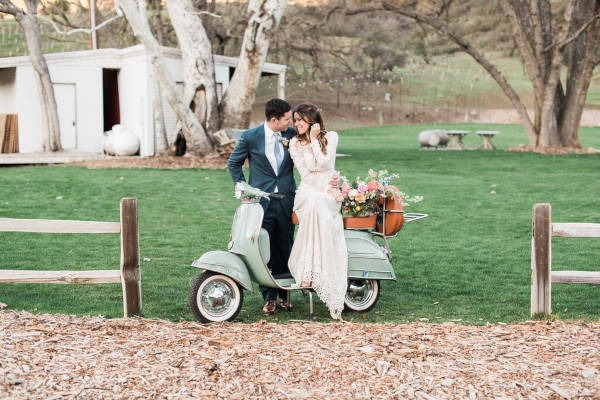 In an old VW bus
Tailored for the outdoor lovers, the backpackers and globetrotters among us, or those who like the vintage style.
You can even sneak in your best man and maid of honor and/or your parents and make a wonderful entrance by stepping out of the bus one after the other.
In an old car
A classic option but that never goes out of style, and the moment the bride steps out of the door is always full of emotions…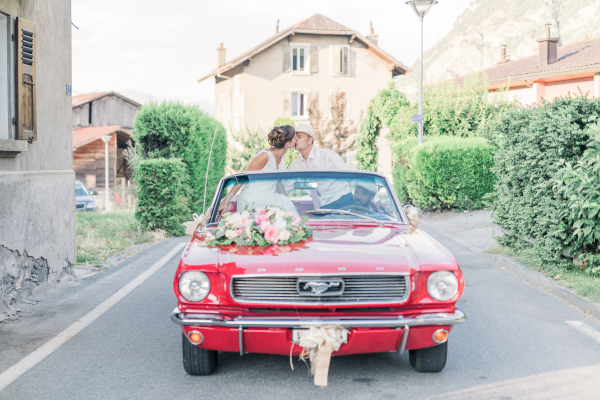 By horse-drawn carriage
This option is for those among us who want to feel like royals on their big day.
A great choice if you're having your wedding in a castle or a park.